Introduction
Bovet 1822 is a Swiss watchmaking brand with a long historical past but discontinued present. What has not changed over time is how poetic their watches are. When Mr. Pascal Raffy took over the brand in 2001 to bring it back to life, he made sure to keep the poetic aspects as he pushed Bovet to relive its glorious past.
Well the efforts have paid off handsomely as the brand continues to surprise. Fresh off its "Aiguille d'Or" win at the Grand Prix de l'Horlogerie de Genève (GPHG) in late 2018 for the Récital 22 Grand Récital, Bovet made its debut at the 29th Salon International de la Haute Horlogerie Genève (SIHH) by releasing a set of poetic watches that are beautiful to look at but have strong technical and watchmaking chops. Let's take a look at the three collections of watches they showed me in Geneva.
Amadéo
Starting with the collection from the brand that comes in both men and women sizes: the Amadéo Fleurier in 39 mm or 43 mm. These constitute an evolution of the convertible watch case that has place Bovet squarely in the minds of modern collectors. The Amadéo complex case is three watch into one: wrist, table clock, and pendant watch.
There are two versions. Appropriately sized for ladies (39 mm) and for gentlemen (43 mm). To showcase its deep roots of watchmaking art that goes back to the 19th century, Bovet decorates these with miniature paintings on mother of pearl dials. For instance this wonderful koi pond representing the fertile motif perfectly executed miniature painting. A more powerful and vibrant white tiger and dragon are also an option for 2019.
Récital
True to its poetic execution of its watches, Bovet's second collection for SIHH is the Récital. As if named for how these timepieces are meant to speak and be poems recited to ones heart and soul. For 2019 the collection with the wedge shaped case, includes a first and a wonderful model for ladies.
Starting with the one for the fairer sex, the Récital 23 is a gold case set with diamond bezel that includes an off centered aventurine dial that kisses the elaborate moon-phase indicator at 12 o'clock. There is an option for white and 18K red gold as well as titanium with different execution of the dial in mother of pearl guilloché or in aventurine glass—as shown above.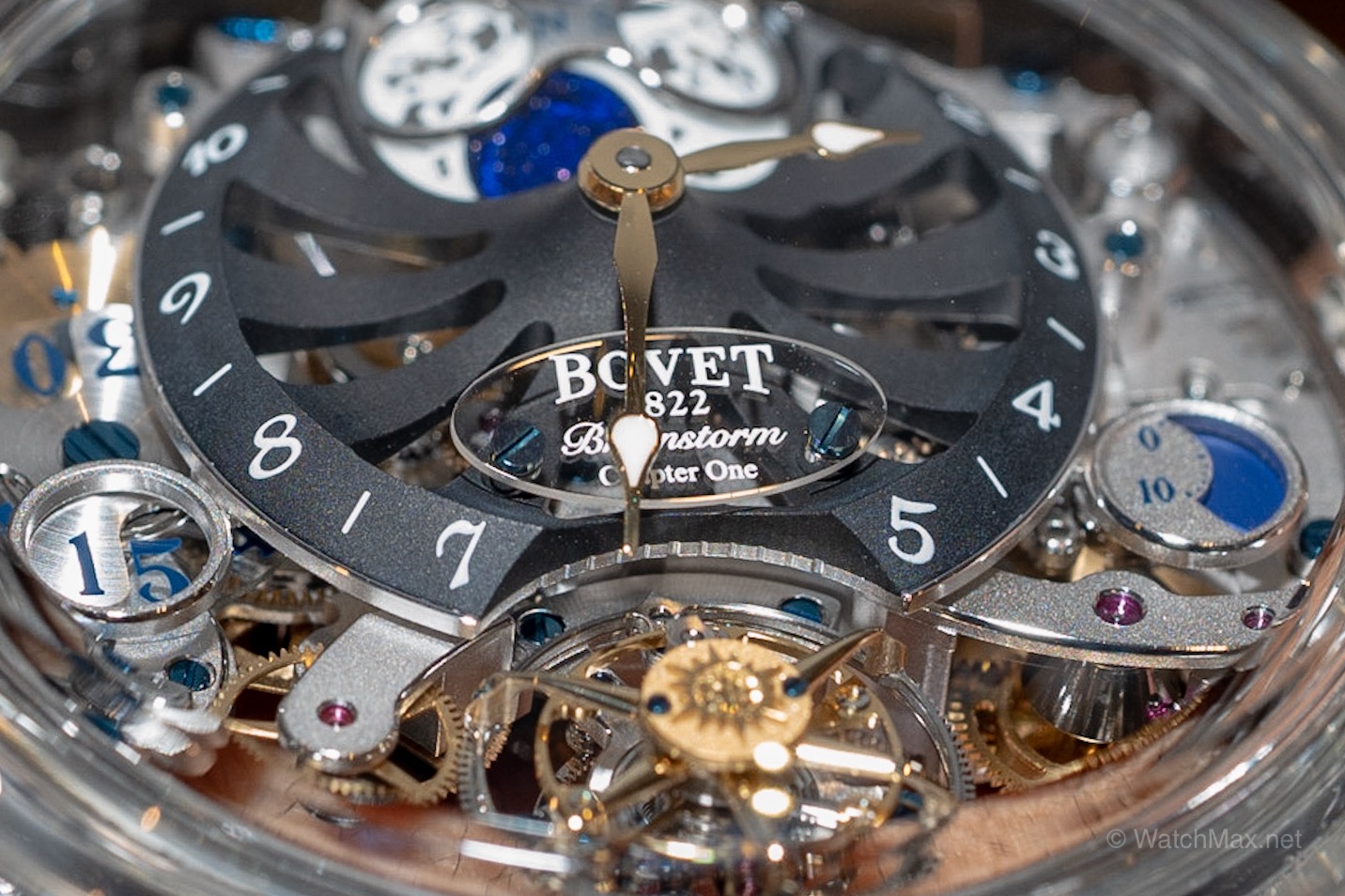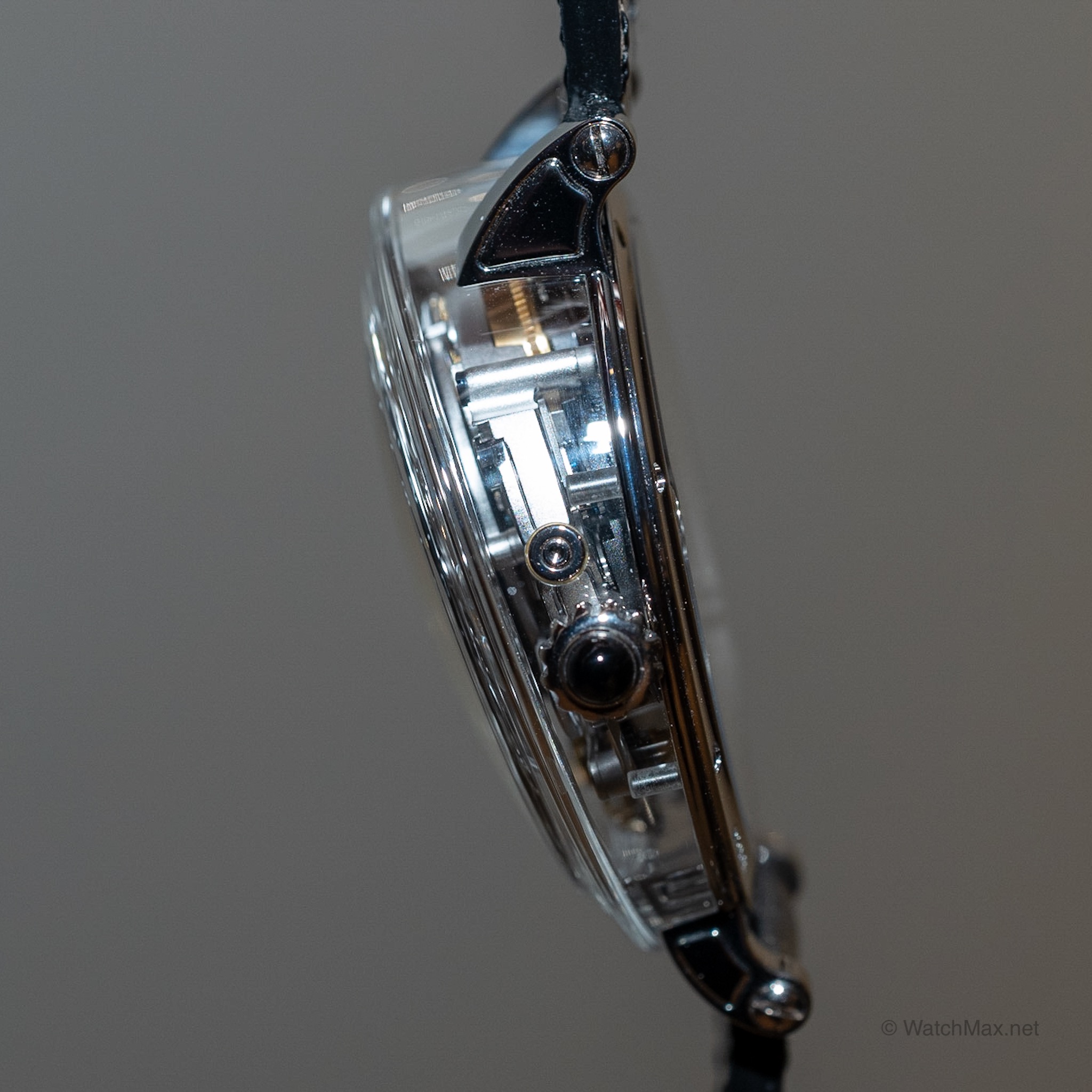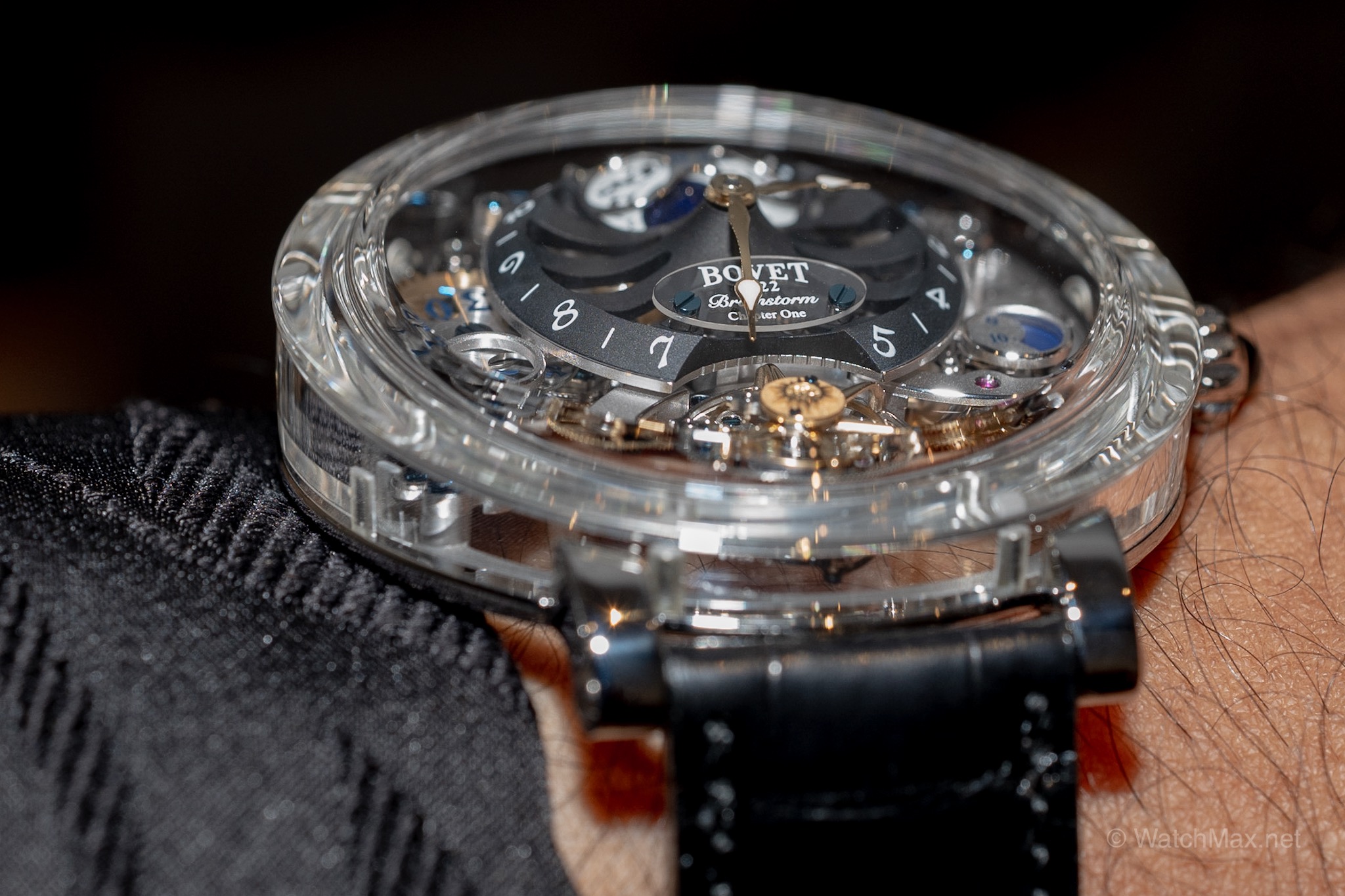 For the lucky few gentlemen, Bovet is introducing a sapphire-cased Récital 26. Coming in at a larger 38.5 mm this model includes the same wedge shaped case but this time overall round rather than egg-shaped and comes packed with complications: seconds on tourbillon, big date, power reserve, and hemispherical moon-phase indicator.
The "brainstorm" as its called is quite conformable on wrist with enough presence to help you make an elegant, masculine, yet modern entrance at the next MET gala or opera outing. With 10 days power reserve this is a watch that will satisfy the most hard core socialites finding the next elegant ball and gala to go to during Oscar weekend and more.
Virtuoso
Finally, the Virtuoso IX. Similar in concept to the Amadéo, with a convertible case but here with complications that makes this the timepiece for collectors and businessman traveling the world to close multimillion and billion dollar deals.
With its blue grand feu enamel dial that includes two sub-dials and the tourbillon case arrange in a perfect equilateral triangle it's a chef d'oeuvre of modern horology. The grand date and 10 days power reserve would be enough to make this watch desirable but Bovet knows that collectors want more from their mechanical timepiece so they included a simple city indicator at 10 o'clock for the second timezone. Perfect for the international business jet setter.
Since this watch can be worn on the wrist or the pocket or placed on your executive table, it comes included with a gold chain that complements the look. The execution of the movement, which can be seen from the caseback is done with hand-engraved blue bridges which helps balance the front blue flinqué dial.
Final Thoughts
In the rarified world of haute horlogerie, there are some who play the game timidly and those who are brash and unapologetic, whose core values and production are only centered around producing the most highly finished mechanical art as if they were producing mechanical poems for our souls. Bovet is this latter player.
The timepieces are not for everyone, for the prices are astronomical as they should be for such wrist art. However, regardless of whether you aspire to acquire a Bovet timepiece, if you ever get a chance to try one on or let along own one of these marvels, you can surely appreciate the art for the sake of it and perhaps because as it recites to you, the poem it represents, it will make you dream of what could be. After all what is art for than to transport us to places of dreams and nirvana. bovet.com