I don't often write about ladies timepieces, however, I am always happy to make an exception for watches I consider novel, different from the norm, or just plain extraordinary.
Dior is renowned for its haute couture expertise and for the attention to overall details and level of crafts in their custom made gowns. It's interestingly not too distant from creating a modern haute-horology watch.
For an entertaining and fun glimpse of this passion, including an overview of the design and planning that goes into a Dior collection, watch the movie Dior and Me. It might help filter the lenses in which you view the brand and haute couture fashion in general.
For two years in a row I got the opportunity to see and photograph what the house of Dior has to offer in their most select timepieces. As you would expect it's nothing short of spectacular to the eyes. There are three collections, however, we will only discuss two here.
First the Grand Bal with the Dior Inverse 11 1/2 which puts the oscillating movement on the front and is decorated by hand using various motifs that remind of the grande Maison's expertise.
Like last year but this time showing more of the Dior roots. Especially in decorating the front sided automatic rotor with materials similar to hoop skirt or farthingale. The result looks like the finishing of some of the high-end dresses from the Maison.
Second is my favorite. The "fireworks watch" which I think is worth a visit to the local Dior store to see — if they have one in your city. The levels of refinement in the dials to represent an exploding firework is out of this world.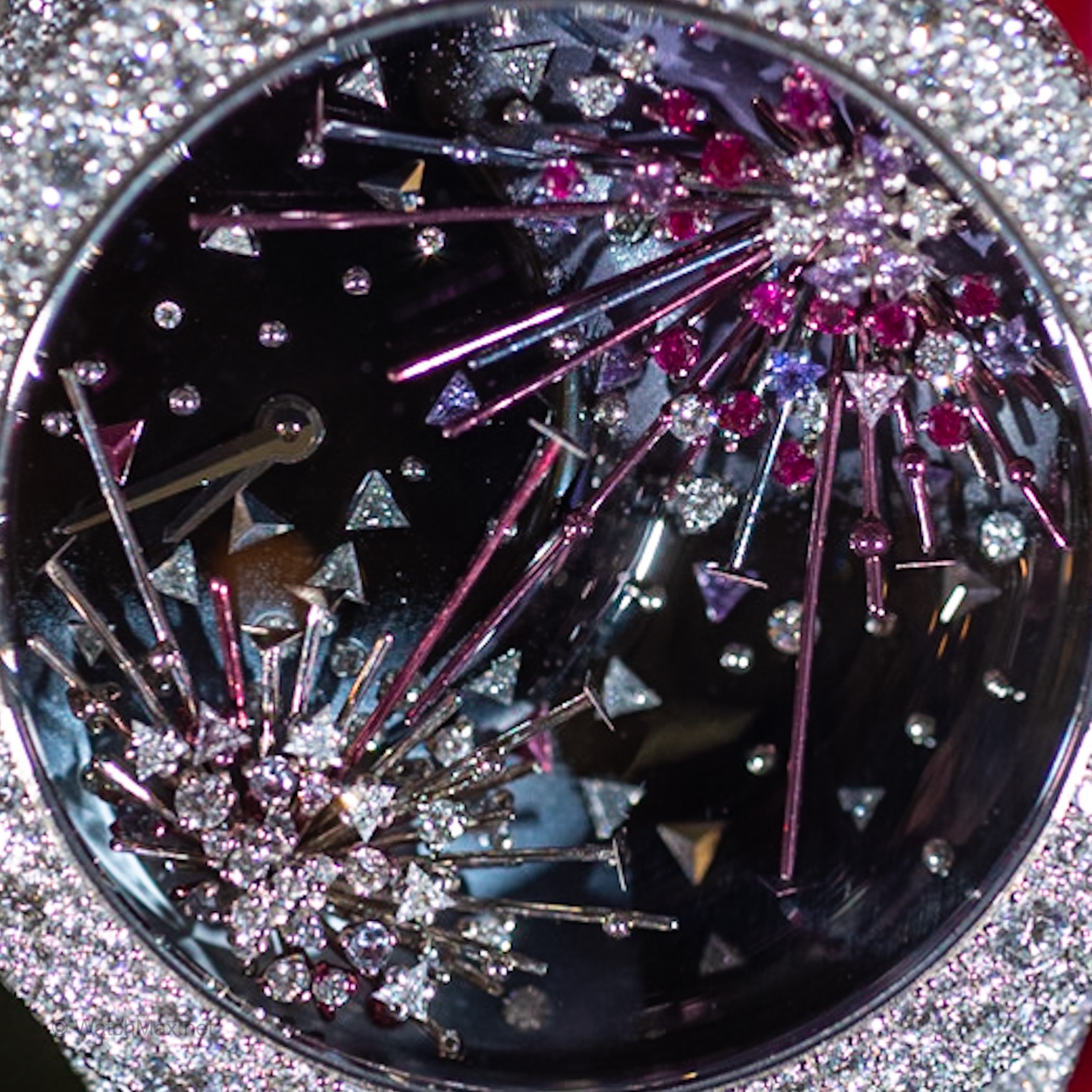 These watches are clearly more works of art than timepieces, but what is a haute horlorgerie if not wrist art. The pieces are unique and are designed to showcase the craft capabilities of the brand.
As I mentioned at the beginning, I don't often get to see ladies novelties but am happy to make exceptions when they are truly special. Dior watches are part of this exception. They are not for everybody just like a Monet or a Picasso are not for everyone collecting art. dior.com